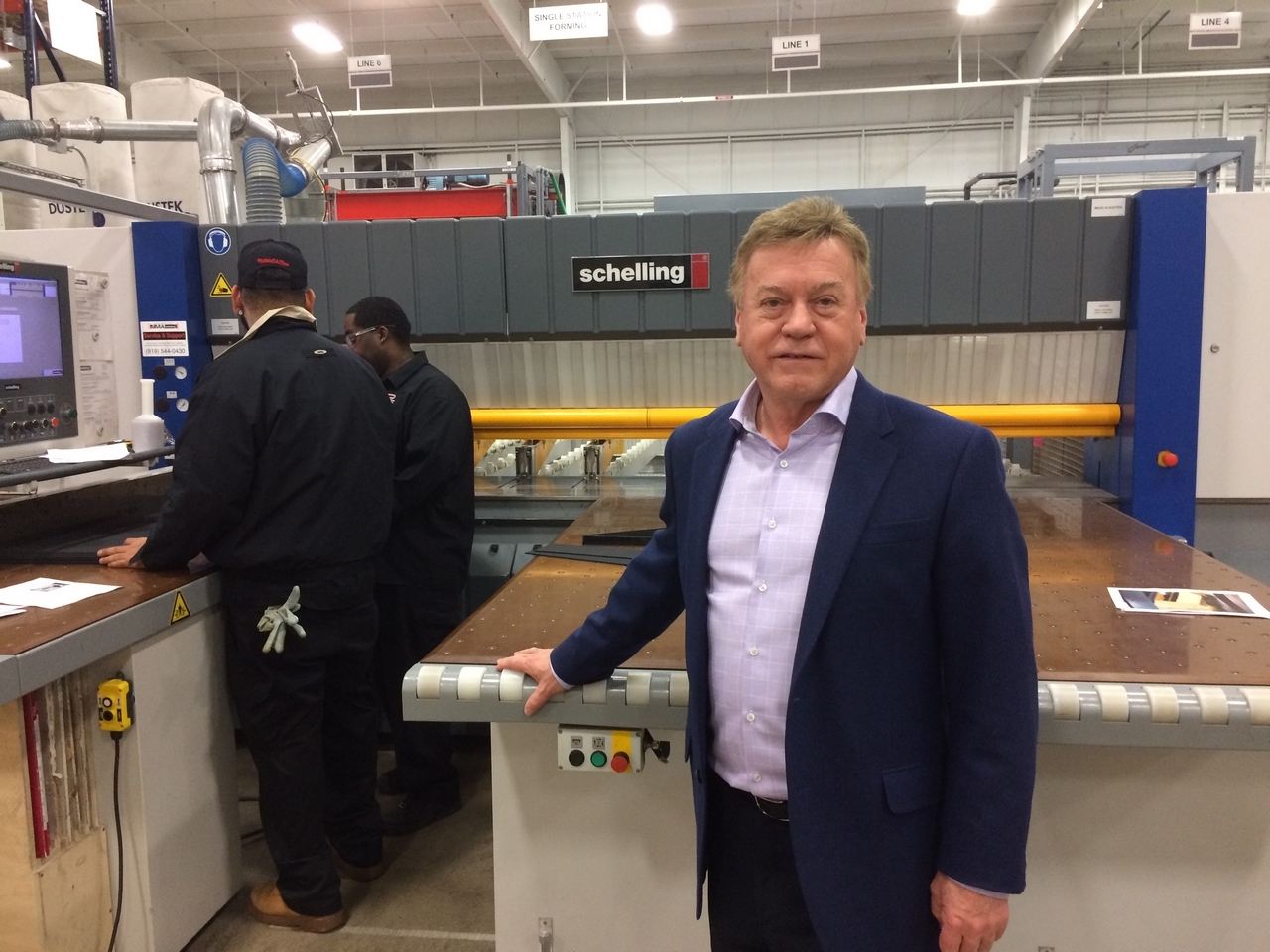 Robert Porsche at General Plastics Inc. in Milwaukee. Photo by: Don Loepp
Bethel, Conn. — Robert Porsche, owner of industrial thermoformer General Plastics Inc. of Milwaukee, is the new Thermoformer of the Year.
The Society of Plastics Engineers announced the news March 2. Porsche will receive the award at the SPE Thermoforming Division's Thermoforming Conference, scheduled for Sept. 11-13 in Orlando, Fla.
Porsche has been active in the Thermoforming Division. He currently chairs the finance committee. He has co-chaired two Thermoforming Conferences, including last year's. His company also supports the parts competition.
He is a prior winner of the Division Outstanding Achievement Award, and has served as a speaker and moderator on heavy-gauge technical sessions.
"Under Bob Porsche's leadership, General Plastics has grown from a small business to a thermoforming industry success story," said Bret Joslyn, chairman of the SPE Thermoforming Division. "As a long-time member of the SPE Thermoforming Division's board of directors, Bob's leadership in a variety of roles has contributed greatly to the division's success."
The Thermoformer of the Year Award continues the accolades this year for General Plastics and Porsche. On Feb. 23, General Plastics won a Grand Award at the Wisconsin Manufacturer of the Year competition, in the small company category. The custom thermoformer also won that statewide honor in 2014.
General Plastics also is a finalist for the Plastics News Processor of the Year Award. The award winner will be announced at the Plastics News Executive Forum, March 27-29 in Naples, Fla.