Aluminum Castings for Production
Aluminum castings, one of the most durable and cost-effective production tools for thermoforming is Pressure-cast aluminum molds.
Similar to other plastic molding processes, the cast aluminum mold utilizes cooling lines, which may be run with water or oil throughout the tool to assure uniform wall thickness and maintain accurate part size. Aluminum castings for production is cost effective!<.p>
Cast aluminum tools will be designed cost-effectively.
Raw Castings are made to our specifications and are completely finished and made machine ready at our facility. This is done for speed and cost-effectiveness.
Articulated tooling is similar to moving side actions on an injection mold to allow extra versatility while assuring ease in demolding
Etched texturing per customer specification
Sandblasting for economical finishes or air evacuation
Logos or other company part identification
Multi-cavity or family tools to yield multiple or adjoining parts with each molding cycle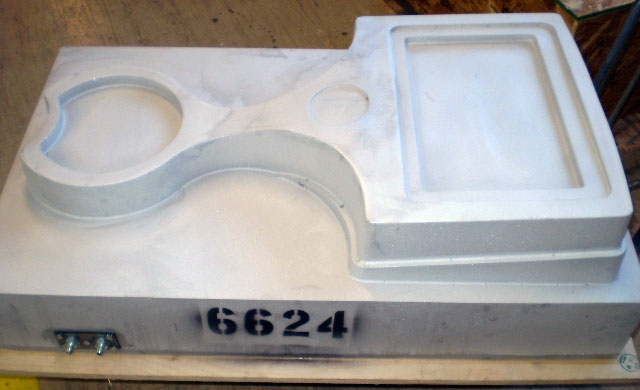 Check with us for some of your available options!