General Plastics Machined Tooling for Production
Depending upon the requirements of the part for which we are creating machined tooling, another solution for durable production tool is machining the tool from aluminum billet.
The complexity of your part dictates whether machined tooling is more economical for you. In this situation, we CNC machine the billet to duplicate the model while adding the necessary cooling lines to assure uniform temperature control. The result is a high-quality tool yielding precise and superior mold finish. The same process is employed, where you supply your part drawing, and General Plastics, Inc., will create and deliver a tool design for the thermoformed part along with recommendations on production tool type, cooling, etc.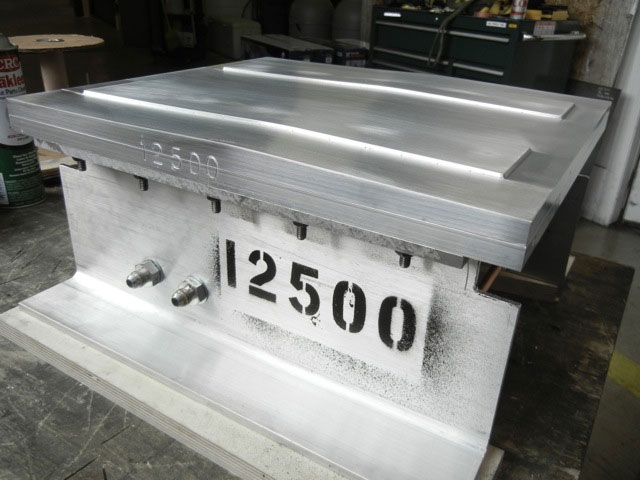 As with cast tooling, machined tools can be custom-tailored for your application. Some options include:
Articulated tooling is similar to moving side actions on an injection mold to allow extra versatility, while assuring ease in demolding
Etched texturing per customer specification
Sandblasting for economical finishes or air evacuation
Logos or other company part identification
Multi-cavity or family tools to yield multiple or adjoining parts with each molding cycle
Check with us for some of your available options and if the machined tooling is a viable option for your part!